This post may contain affiliate links.
Thank you to the Chinet® brand for sponsoring this post.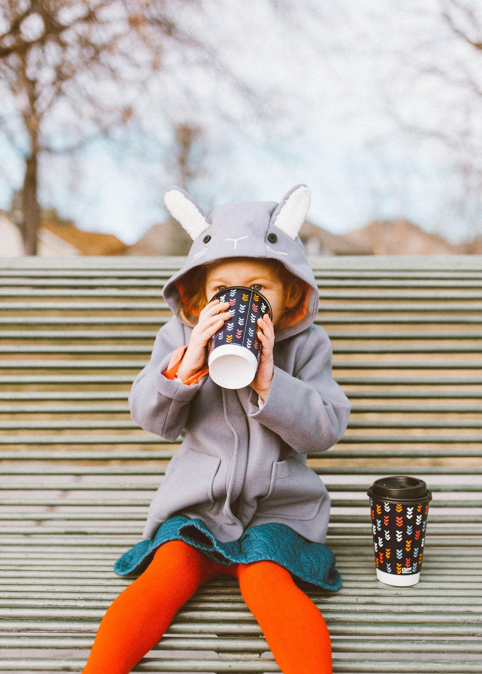 Click on the image above to shop!
So Idaho is playing mean tricks on us now. It gives us this beautiful winter with lows of like 45 and highs of 60s for weeks, months actually. Then now, when it's basically the beginning of spring, it's all of a sudden 30 degrees for a high and friggin' cold and windy outside. I'm just crossing my fingers that it doesn't snow. I think the over to the top snow year last year kind of tapped me out on the snow.
Did you like how I just talked about the weather for an entire paragraph? Whoops. Adulting hard today people. Well, regardless of the dang cold weather, I had been promising Blake a park date with both Daddy and I, so we threw on our jackets and braved the cold. But first, I made hot chocolate because priorities people. If I was gonna brave the cold – I needed to do so with something warm to sip on. Which I thought would be the perfect time to share my hot chocolate recipe with y'all. It's nothing fancy, but it's delicious and super easy to make.
You'll need chocolate syrup, milk, vanilla creamer and mini marshmallows. Grab a Chinet® Comfort Cup® insulated hot cup – seriously they're the best disposable cups I've found for hot, cold, all the drinks. Fill up a cup with warm milk, then I add in chocolate syrup to taste, while continually stirring for about a minute to keep it from getting chunky. Then, I add a tablespoon of vanilla creamer and top it with mini marshmallows! If I'm really feeling it (and have it in the fridge) I'll sometimes even top it with caramel drizzle because, SO GOOD. Once it's all ready, I pour it in my Chinet Comfort Cup insulated hot cup and I'm on my way. Which is exactly what I did for our park date, times two – one for me, one for Marcus.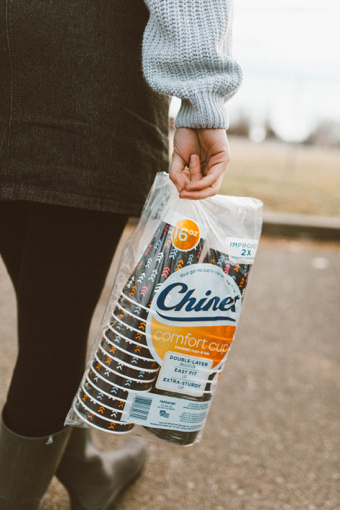 Click on the image above to shop!
The cups – I literally keep these Chinet Comfort Cup insulated hot cups on hand, I know laugh all you want, because cups. But guys – they're so good and I just like the convenience of being able to grab a cup, pour my yummy drink in it and go. Then I don't have to fuss with washing it later, not losing it and whatever else because it can literally be tossed in the trash when I'm done. AND THEY STAY HOT with their double layer insulation 😉 AND COLD, depending on what drink you have. They're also made in the USA which I love.
Now, run and make some hot chocolate, even if it is warming up because guys – it's seriously so yummy.
I was selected for this opportunity as a member of CLEVER and the content and opinions expressed here are all my own. Chinet® and Comfort Cup® are registered trademarks of Huhtamaki, Inc. in the U.S. and other countries.